Sony SRS-X2 Review: Small, Bright and Average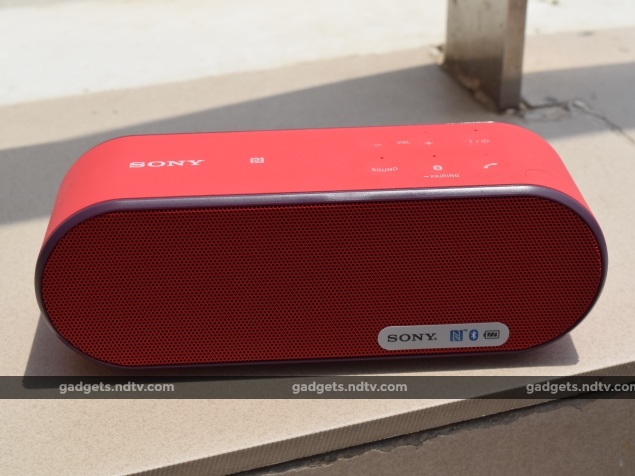 Portable speakers can be considered the 'middle ground' of home audio solutions. They are popular for being versatile and convenient. You can listen to your music anywhere in your home without worrying about wires and setting things up, and also take your tunes with you wherever you go.
For a brand with a vibrant history in personal audio, Sony is somewhat overlooked as a serious contender in the portable speaker segment. This is perhaps because of the absence till now of an attractive mid-range product to directly take on the competition, and it is where the Sony SRS-X2 comes in. At Rs. 7,990, this is the small, good-looking speaker that Sony needs in order to make a real mark in the field. The question is: does it achieve that?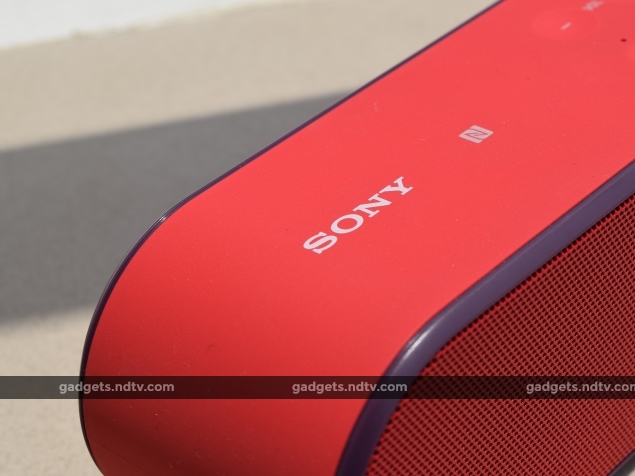 Specifications and Design
Like a lot of similar products, the Sony SRS-X2 is a 2-channel full range bass-reflex speaker system, with 10W of power output from each 45mm speaker. It's Bluetooth 3.0 compatible, with NFC for one-touch pairing. It weighs 500g and measures 171×60.5×56.5mm. The box includes a carry pouch and a charger with a plug for wall outlets rather than the simple USB cable that a lot of manufacturers bundle with their devices.
The device itself is smaller than we thought it would be. That factor and its pill-like shape make the Sony SRS-X2 conveniently portable, and it slipped into even small bags easily. The speaker is available in three colour options: red, white and black. Our review unit was red, and we loved the bright colour and matte texture on the rubber surface that extends over the top, sides and back of the device. The inputs and charge indicator LED are located on the rear of the device, while the control buttons are on the top, slightly recessed. The front grille protecting the drivers is made of metal, and nearly conceals the drivers from view. This adds to the uniform look of the device.
The front feet are a little bit taller than the rear ones in order to angle the device slightly upward. Unfortunately, the difference is so minor that the SRS-X2 sits practically flat on any surface. This has a small effect on the sound output, especially when the device is placed on the floor or on a low table. There was also a bit of wobble to our review unit which indicated that the feet are not symmetrical or wear down easily, but this could have been specific to our sample unit.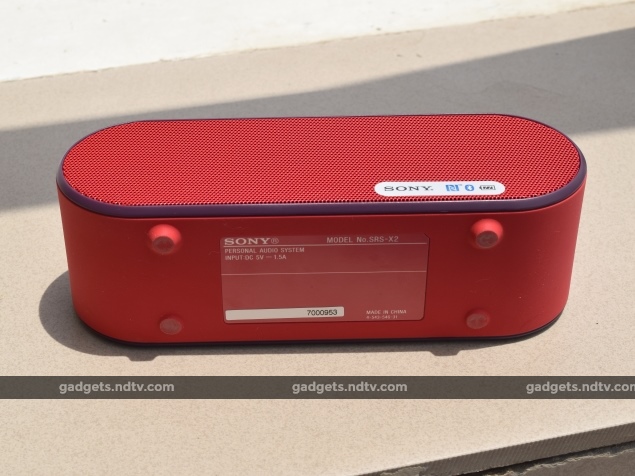 Performance
While reviewing the Sony SRS-X2, we used a Fiio X5 high-resolution audio player and an Android smartphone as sources. Focus tracks used were Koop's Summer Sun, Tom Jones' It's Not Unusual, and The Establishment's Love Like This in 320kbps MP3, and Queen's Don't Stop Me Now in 16/44.1 FLAC.
We felt that audio quality on the SRS-X2 was average at best. There was a strange lack of any standout aspect in the audio performance. Response in the low, mid and high frequencies was incredibly uniform across the board, with no range standing out. This can be considered a good thing, except that it contributed to a completely average overall sound experience.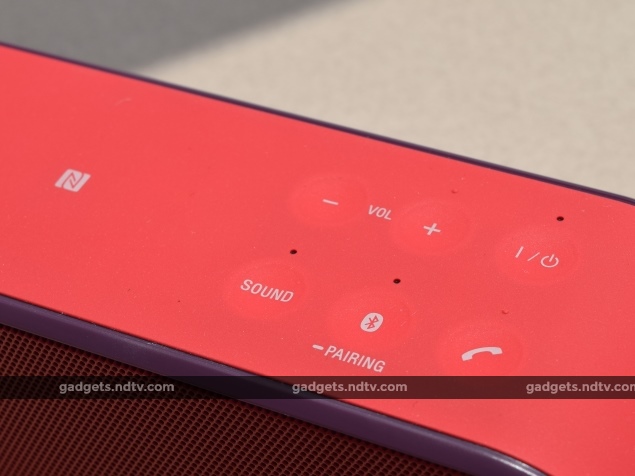 There was no particular thump in the bass, no particular openness in the treble and mids and certainly no noticeable strength in imaging and soundstaging. The dedication of the Sony SRS-X2 to sonic neutrality was possibly the only remarkable aspect of the sound. Performance is neither terrible nor great. Simply put, it is an inoffensive, and therefore entirely forgettable sound experience.
Battery life too can be considered average. Sony claims that the speaker is capable of 5 hours of playback through Bluetooth, and our battery test returned a figure of 5 hours, 50 minutes. A lot of the better performers in this category offer battery run-times of 8-10 hours, so this was still a little bit disappointing.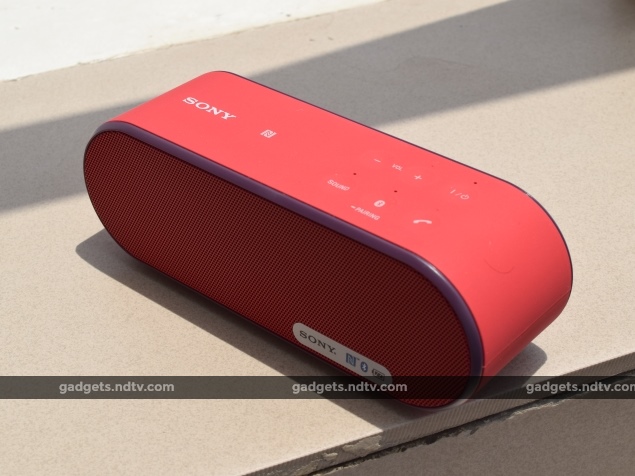 Verdict
The Sony SRS-X2 is not a bad product by any means. It has an attractive design and is small enough to be truly portable. Apart from a slight issue with the design of the feet, it's a convenient product that's easy to use.
Unfortunately, performance is too neutral for us to consider the SRS-X2 to be a winning product. There is nothing special about the sound or the battery life, and as a result we were left feeling a bit unsatisfied after our listening sessions with the speaker. Products like the JBL Pulse and JBL Flip offer much better performance, drive and some added features at around the same price. The Sony SRS-X2 is an entirely forgettable product that doesn't give you any sense of excitement.
Price (MRP): Rs. 7,990
Pros
Attractive shape and colours, neat design
Easy to connect and use
Conveniently portable
Cons
Average audio performance; no stand-out features
Average battery life
Ratings (Out of 5)
Design: 4
Performance: 2.5
Value for money: 3.5
Overall: 3