Yurbuds Inspire 100 and Yurbuds Inspire 300 Review: Exercise in Style
by
Ershad Kaleebullah
,
5 February 2015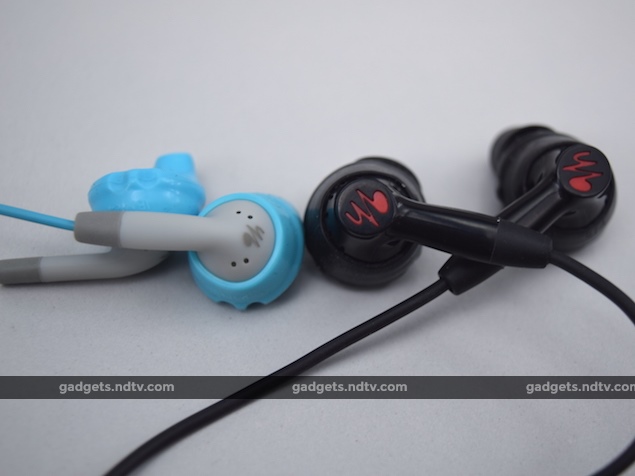 You are doing pushups. Three sets and 19 repetitions in, the pulsating EDM track playing through your earphones reaches its crescendo, matching your adrenaline rush. There is only one more pushup to go before you can wrap up your exercise regimen for the day. Suddenly the earphones fall out of your ears because the wire got snagged, and the intensity of your workout fizzles out in a matter of seconds.
Yurbuds, a US-based sports accessories manufacturer, was set up in 2008 by Seth Burgett and Richard Daniels – both active athletes – to avoid such situations. With proprietary design elements called TwistLock and FlexSoft (explained in detail below), Yurbuds has achieved a good amount of success.

Harman acquired Yurbuds last year in a bid to improve its sports earphones offerings. Since then, Yurbuds have also gained the advantage of JBL's dependable sound signature. We got the Inspire 100 and Inspire 300 in-ear models for review, and apart from analysing just the sound quality, we put them through stress tests to find out if they can withstand intense activity such as running and jumping into a crowded Mumbai local during peak hour.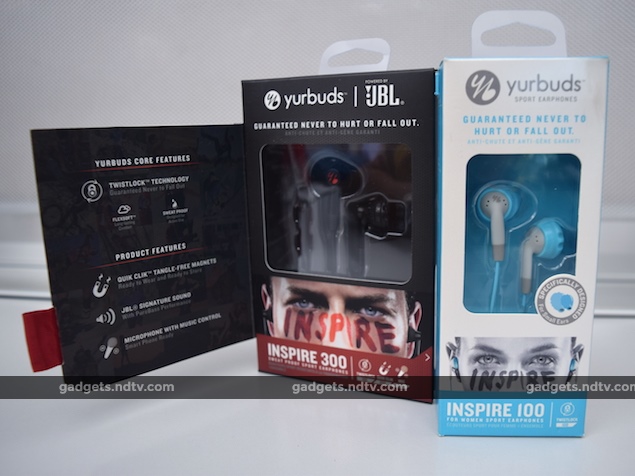 Design and specifications
Both the Inspire 100 and Inspire 300 have with uniquely shaped flexible medical-grade silicone tips. Yurbuds states that the Inspire 100 is aimed at women and so it has specifically been designed for smaller ears. True to that statement, the Inspire 100 didn't fit securely in larger ears. In case they don't fit you, Yurbuds offers to send you tips of a more appropriate size. A snug fit is absolutely essential for the best music listening experience.
The Inspire 100 lets in ambient sound so if you are looking for noise isolation you might want to stay away from these earphones. On the other hand, the Inspire 300 has an additional cover on top of the stem, and can block a fair amount of ambient noise despite not promising passive noise cancellation. We noticed that the Inspire 300 had thicker cables which didn't get tangled up, compared to the Inspire 100. However, both models' cables can withstand rough usage and are sweat-proof as well. The angular plugs are reinforced with a tough rubbery material.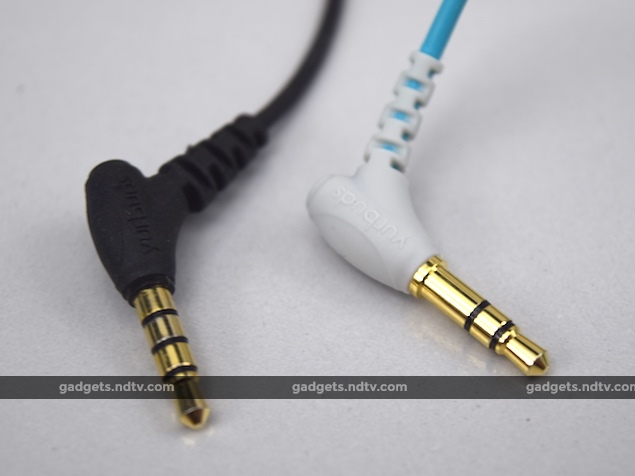 Both the Inspire 100 and Inspire 300 feature a design known as TwistLock which secures them in a user's ears. In our testing we found that the both models, once secure, didn't fall out of our ears no matter how hard we tugged at them. These are the best fitting earphones we've used till now. Adding to the comfort are the soft and flexible tips that feel like small balls of cotton.
The Inspire 300 also has magnets on the rear of each earpiece, so that the pair can be secured around your neck when you aren't using them. Even if it is not new, this is quite a handy feature, especially when you are exercising. The Inspire 300 has an inline single-button controller with a microphone.
The earphones are available in Red/Black, White/Blue and Black. The Inspire 300 uses 15mm dynamics driver whereas its more affordable cousin has 14.2mm drivers. Both models operate in the frequency range of 20-20,000Hz.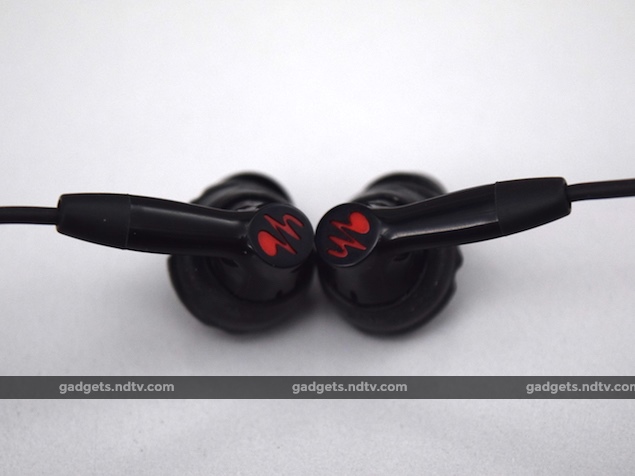 Performance
The Inspire 100 sounds hollow and lifeless when it isn't fitted properly, but if all goes well with respect to the fit, things improve a lot. We noticed that the Inspire 100's sound signature was geared more towards higher frequencies. Bass is there but it is content playing second fiddle, and even the mids are more punchy. In the buildup of Jai Paul's Jasmine, sound travels from left to right and the Inspire 100 handled the stereo separation with ease. Sound staging is average at best.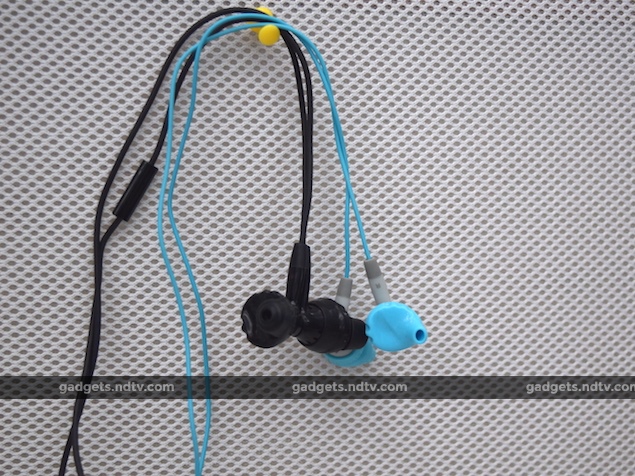 Considering the Inspire 300 uses JBL's signature PureBass sound, we fired up David Guetta's Shot Me Down first. In an instant, we were greeted by the warm bass hitting our eardrums. This makes for easy listening and complements its comfy fit really well. Thankfully, the bass is not so overpowering that the other frequencies cannot be heard – though the mids were a little flat. In fact, we noted that the Inspire 300 could reproduce Beethoven's Moonlight Sonata reasonably well. The stereo separation and sound staging were great too. On iOS devices, the single-button controller can be used play/pause with one click, skip songs with a double-click and go back to the previous track with a triple-click.
Verdict
We've had people ask about sturdy earphones which don't cost a bomb, and we have usually recommended the Klipsch S4 Rugged even though it is expensive. Now, the Inspire 100 and Inspire 300, priced at Rs. 1,499 and Rs. 2,499 respectively, are great alternatives. These are meant for people who need sturdy earphones that will last through an entire workout without falling out. Between the two, we like the Inspire 300's sound and cable quality more.
Inspire 100:
Pros
Good cable quality
Punchy mids
Cons
Ratings (Out of 5)
Design: 4
Performance: 3.5
Value For money: 4
Overall: 3.5
Inspire 300:
Pros
Brilliant build quality
Secure fit
Good warm sound signature
Cons
Bass could have been more punchy
Ratings (Out of 5)
Design: 4.5
Performance: 4
Value For money: 4
Overall: 4
Tags:
cameras,Yurbuds Inspire 100,Yurbuds Inspire 100 price,Yurbuds Inspire 100 price in India,Yurbuds Inspire 100 review,Yurbuds Inspire 300,Yurbuds Inspire 300 price,Yurbuds Inspire 300 price in India,Yurbuds Inspire 300 review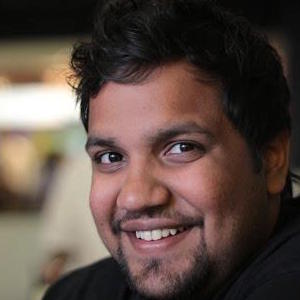 By virtue of the fact that he reviews gadgets, Ershad always finds himself recommending cool new tech to friends, families and random strangers in crowded Mumbai More
Cognizant Revenue Beats Estimates as North Americ
a Spending Rises
China to Ban Online Impersonation Accounts, Enforce Real-Name Registration