RHA T10i Review: A Premium In-Ear Experience
by
Ali Pardiwala
,
31 March 2015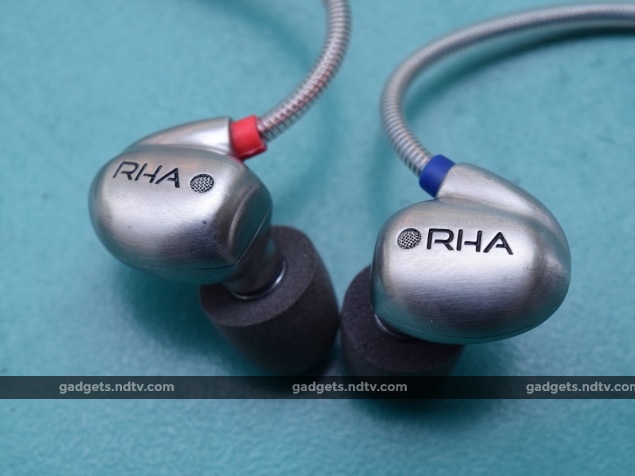 Some people prefer the comfort of over-the-ear headphones; others favour the convenience and portability of in-ears. It's simply a matter of personal taste. If you do choose to go the IEM way, you're unlikely to find a brand as dedicated to the art of producing quality in-ears as RHA.
Although relatively unknown in the mainstream market, RHA is a hit in enthusiast circles. This small Scottish IEM specialist has produced quality earphones for a while now. It's known for its detailed reproduction of audio and open sound. We've reviewed the top-of-the-line RHA T10i IEMs; read on to find out how they fared.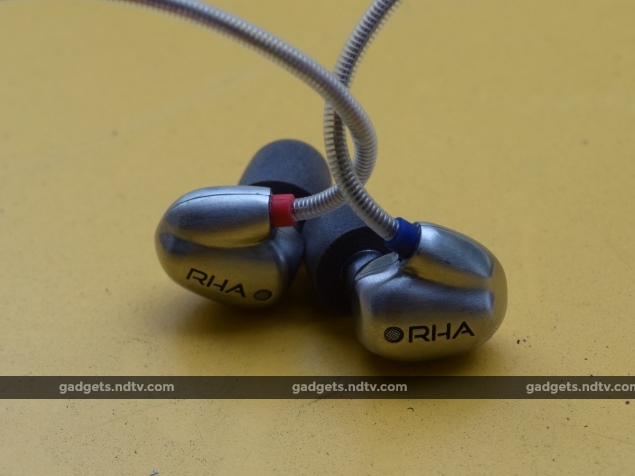 Design and Specifications
The RHA T10i is powered by the company's flagship 770.1 handmade dynamic drivers. It has a frequency range of 16-22,000Hz, an impedance of 16Ohms and a sensitivity of 100dB. The only out-of-the-ordinary specification is the weight; the T10i weighs a hefty 41g, because its casing is made entirely of injection-moulded steel.
This is quite possibly the sturdiest and most well-built pair of in-ears we've had the pleasure of using. The solid steel casing looks like it's capable of withstanding all kinds of rough use (not that we tried), and makes a significant thud when it hits a hard surface. The same goes for the other steel parts, such as the 3.5mm plug, the in-line remote and the casing for the left-right splitter. The heavy build of the earphones means that they don't simply fit in your ears like any other pair. They have to be supported, and so they have flexible wires that hook them behind your ears. This is probably the only part of the design we don't like, but we got used to it soon enough so we won't go as far as to say it's a problem.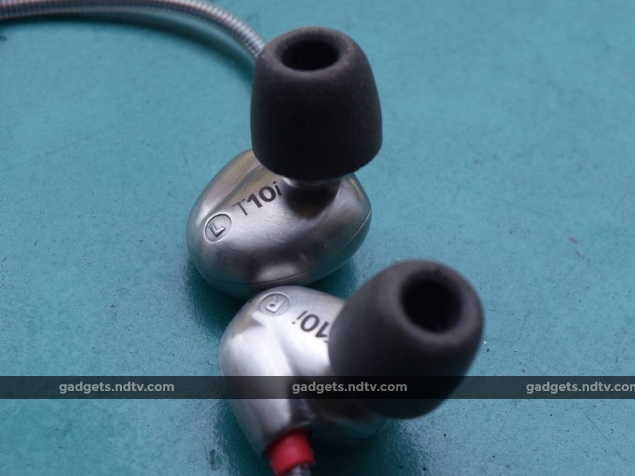 The most unique feature of the RHA T10i in-ears is the ability to swap out the tuning filters. After removing the ear-tip, it's possible to unscrew the filter and replace it with one of the others in the box. There are three sets of filters; reference, bass and treble. Each of these has the ability to modify the sonic signature slightly using the material within the filter, with up to 3dB boosts within the targeted frequency range. The reference filters definitely sounded better to us than the others, but it's an interesting way to tweak the sound to your listening requirements.
The box also includes a large carry pouch. It's far too big for the RHA T10i IEMs on their own, but the company probably assumes you'll be carrying the filters and ear-tips around with you as well. Even if you don't, it's nice to not have to stuff the earphones into a pouch that's only just large enough.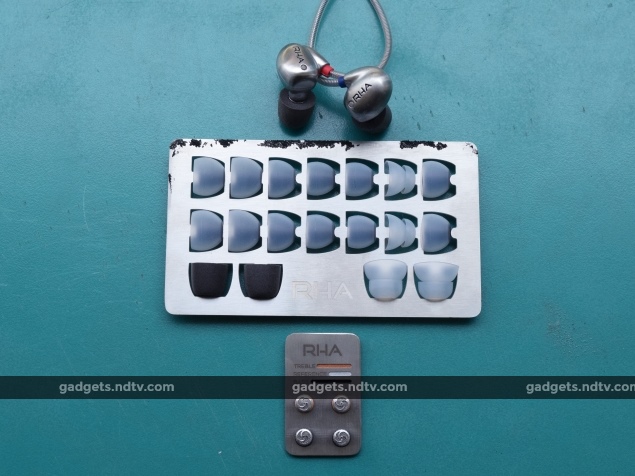 Fit and Comfort
As we've stated, the casing is too heavy to keep the earphones in your ears without support. The flexible ear-hooks aren't very comfortable, but they're unobtrusive and you get used to them soon enough. You still need to ensure that the ear tips are properly seated in your ears for optimal listening, and this might take some careful adjustment.
It helps that a total of ten pairs of different ear tips are provided. Two pairs of tips are foam, two are double-tipped rubber for a deep, snug fit, and the other six are ordinary rubber tips in varying sizes. We personally liked the larger of the foam tips and the double-tipped rubber ones, but fit is a subjective matter and it's up to you to decide what you want to use. Still, it's nice to have options, and this pair of IEMs comes with plenty. You're bound to find at least one pair of tips that fit your ear canals perf
ectly. Once properly inserted, you can wear the T10i in-ears for hours at a stretch without any discomfort.
Performance
We used a PC, smartphone and Fiio X1 to drive the headphones during the review period. Our focus tracks were Michael Jackson's Remember The Time and Bonobo's Kiara in 16/44.1 FLAC, plus Gorillaz' Empire Ants and Clean Bandit's Rather Be in 320kbps MP3. This was to give a good mix of bass, mids and treble to test the RHA T10i in-ears with.
The first thing we noticed was that the T10i in-ears are treble heavy, as is evident in the early parts of Remember The Time. Michael Jackson's vocals also had a sense of sharpness to them. This gives them an open character and helps bring out the detail in the highs and mids. Lows are present and proper, but occasionally a bit too subtle. This take a lot of the excitement and drive out of these in-ears, but that is more than made up for by the immersive experience. Kiara showed that soundstaging and imaging are surprisingly good for a pair of in-ears, rivalling what you would expect from a quality pair of around-ears.
The two MP3 tracks in our focus playlist showcased the superior separation of instruments. The RHA T10i in-ears felt so realistic that we couldn't help but shut our eyes and imagine the tracks being played right in front of us. Empire Ants and Rather Be both feature excellent instrumentals and powerful vocals, and the T10i in-ears did a fantastic job of replicating all of them.
We felt that the excellent Fiio X1 got the best out of the RHA T10i IEMs and finally showed us just how capable these earphones are. We were a bit underwhelmed with the sound performance when playing tracks through a PC and smartphone. Although this isn't a fault of the T10i, it's important to point out that it requires top-notch equipment to run it to its full potential.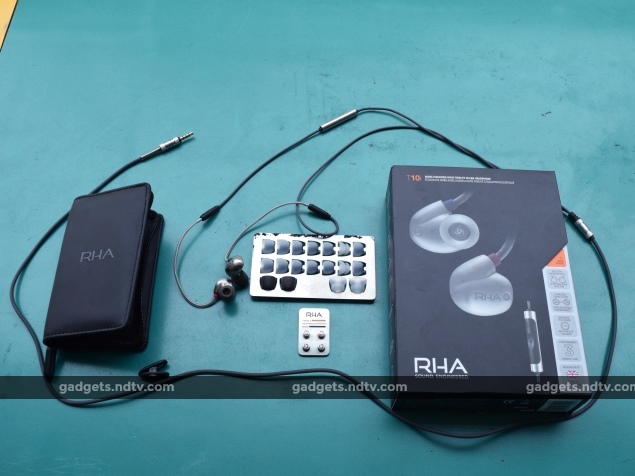 Verdict
The RHA T10i IEMs provide a beautifully immersive audio experience, and have the ability to get you lost in your music. Furthermore, the wide range of ear tips, the sturdy steel material and the unique concept of tuning filters makes these in-ears a truly attractive proposition for the price.
Although lacking in excitement and punch, the RHA T10i is to be commended for its superior sonic reproduction and dedication to openness. Even despite the seemingly high price tag, it is still worth auditioning if you like to immerse yourself in music and have decent equipment to drive it with.
Price (MRP): Rs. 14,999
Pros
Solid build quality
Lots of ear tips for a good fit
Tuning filters are a unique addition to the package
Immersive, open sound; excellent across the frequency range
Cons
Lacks excitement
Ear hooks are a bit uncomfortable
Ratings (Out of 5)
Design: 4.5
Performance: 4
Value for money: 3.5
Overall: 4
Tags:
earphones,IEMs,in-ears,RHA,RHA T10i,RHA T10i Features,RHA T10i Price,RHA T10i Price in India,RHA T10i Review,RHA T10i Specifications,T10i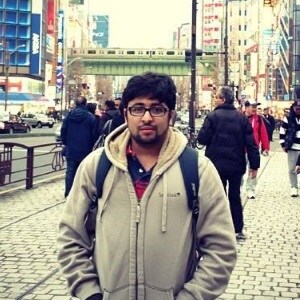 Resident audiophile. Spoilt South Bombay brat. Would rather be on a beach somewhere, but needs the money and likes writing.
Asus ZenFone 2 Variant and ZenFone 3 to Sport Fingerprint Sensor
Alibaba Signs Digital Distribution Deal With Music Rights Group BMG