Fiio X1 Review: High-Resolution Audio For Everyone
by
Ali Pardiwala
,
19 March 2015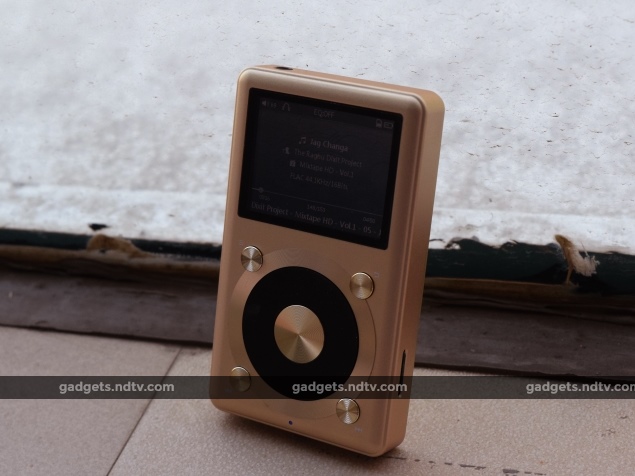 2014 was a big year for high-resolution audio, with the launch of an assortment of services and players meant to promote and bring out the best in lossless formats. The list of manufacturers and service providers included some of the biggest names in the industry, with Sony, LG and Samsung throwing their weight behind the concept. There were also some small but significant inclusions to the list, with brands like Astell & Kern, Neil Young's Kickstarter-promoted Pono and Fiio all joining the bandwagon.
In this review, we're examining the Fiio X1, a new low-cost, high-resolution audio player. This Chinese audio equipment manufacturer has established itself as a serious contender when it comes to portable devices. The product range doesn't include anything typical; Fiio is known for its high-resolution audio players, headphone amplifiers and portable digital-to-analogue converters. This company is focused on aftermarket solutions to improve the equipment and resources you already use. The Fiio X1 is the company's budget high-resolution audio player, and it has impressive features for the asking price of Rs. 8,999. We're keen to explore just how much of a value proposition this really is.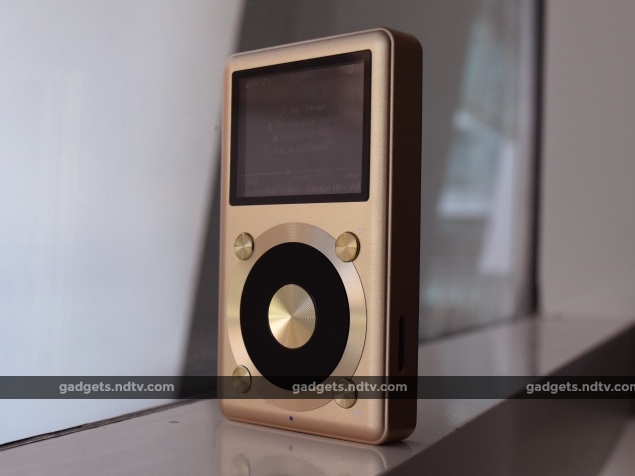 Specifications and Design
At 96.7×57.7×14.1mm and 106g, the Fiio X1 is a compact device, much like the Apple iPod Classic in many ways. It's nearly the same size and even looks similar to the iPod. Headphone connectivity is through a 3.5mm jack, and there is a 240×320-pixel TFT display and a 1,700mAh battery. The device employs a Texas Instruments PCM5142 digital-to-analogue converter and an Intersil ISL28291 digital amplifier buffer. It also features line-out support to pair the device with other equipment, and a small LED status indicator.
There is no internal storage space on the device; you will need a microSD card right at the outset. The good thing is that the Fiio X1 supports microSD cards of up to 128GB capacity, so it's possible to have a huge collection of music on the go. Charging and data transfer is achieved via USB 2.0. The X1 can handle headphones within an impedance range of 16 to 100 Ohms, which makes it possible to use it with all kinds of headphones and earphones.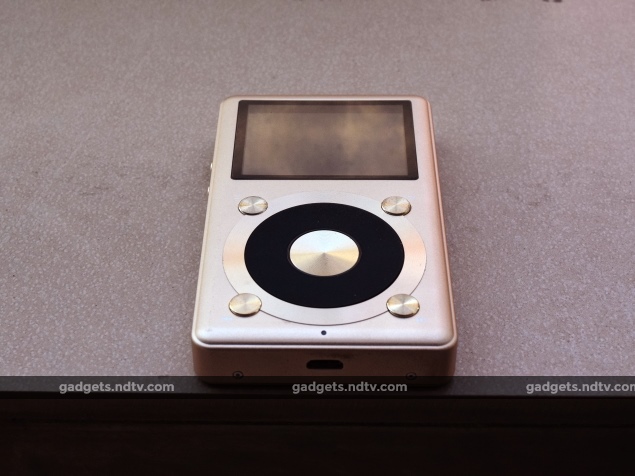 The box contains a rubber skin for the device, some customisation stickers, and a USB cable. No headphones are included, so that's another thing you'll need immediately before you get started. File format support is extensive. The X1 supports APE, FLAC, ALAC, WAV, WMA, AAC, OGG, MP3 and MP2. The lossless and high-resolution formats enable up to 24bit/192kHz audio files.
As we've already stated, the Fiio X1 bears a lot of similarities to Apple's iPod Classic when it comes to look and feel. One key difference here is the colour options – the Fiio is available in Gold and Silver. Additionally, the navigation dial isn't touch sensitive; it turns physically. There are no buttons on the dial itself, so there are five solid buttons on the front. The centre button is used for selections and to pause or play, and there are dedicated buttons for Menu, Back, Next and Previous.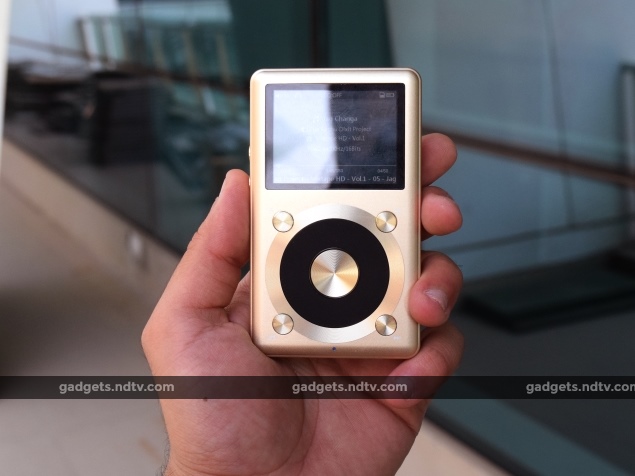 The USB port is on the bottom, while headphones plug in at the top. The TFT screen only serves as a display for the interface, since the X1 does not support any video formats.
The front housing of the Fiio X1 is metal, while the back is plastic. The device has a metallic matte finish that looks great. The power and volume buttons are positioned on the left while th
e microSD slot is on the right. There are a few flaws in the build quality and design: the lack of a cover on the microSD slot leaves the storage card exposed, the navigation dial feels loose and cheap, and the display is a bit dull and hard to read under sunlight. Apart from these gripes, we're pleasantly surprised with how well built the Fiio X1 is.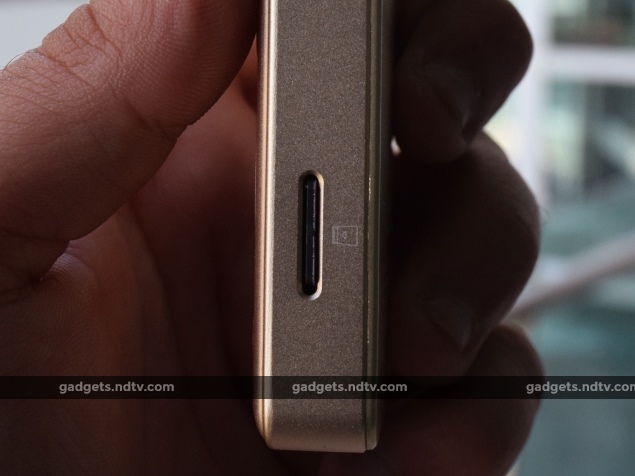 Performance
Since the Fiio X1 works with a long list of audio formats, we loaded an assortment of tracks in different formats onto a 16GB microSD card to run on the device. This included FLAC files ranging from 16/44.1 to 24/192, some high bitrate WAV files, Apple lossless files in the M4A format, and assorted MP3s as well.
Key tracks we focused on to evaluate performance were Pink Floyd's Another Brick In The Wall (WAV), an operatic cover of Sting's Walking On The Moon (M4A), Pharrell Williams' Gust Of Wind (16/44.1 FLAC), Louis Armstrong's What A Wonderful World (24/192 FLAC) and Sohn's Bloodflows (320kbps MP3). We also used an assortment of headphones and earphones with varying sonic signatures, including the RHA T10i IEMs, the Audio Technica ATH-MSR7 around-ear headphones, the Bowers & Wilkins P3 on-ear headphones, and Brainwavz S0 IEMs.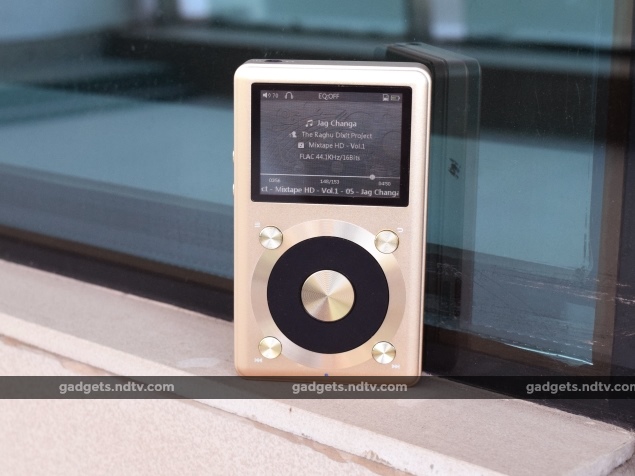 The first track we listened to was the cover of Walking On The Moon, using the RHA T10i and the Audio Technica ATH-MSR7. This is one of the highest quality files we have in our bank, and it can reveal the strengths and weaknesses of an audio product immediately. The Fiio X1 excelled in its handling of this track. Everything from the breathing of the saxophone player as he prepares to exhale into his instrument, to the sound of fingers running along the strings of the guitars, to the timbre and tone of the instrumentals was reproduced in surreal detail. The RHA T10i had been unimpressive with a lot of other source devices we used, but the X1 seemed to bring out its potential within seconds. The same went for the Audio Technica headphones, with the Fiio X1 successfully highlighting their strengths (and weaknesses).
Next up was Pink Floyd's rock classic, and part one of that track is our favourite. The Fiio X1 handled soundstaging and stereo imaging competently and created such an immersive sonic experience that we couldn't help but turn the volume up to well above safe levels. Whether it was with the warm, bassy B&W P3 or the open, clean RHA T10i, the Fiio X1 could go loud. It's best that you only risk this with high-resolution audio; compressed audio led to some tearing and unpleasantness.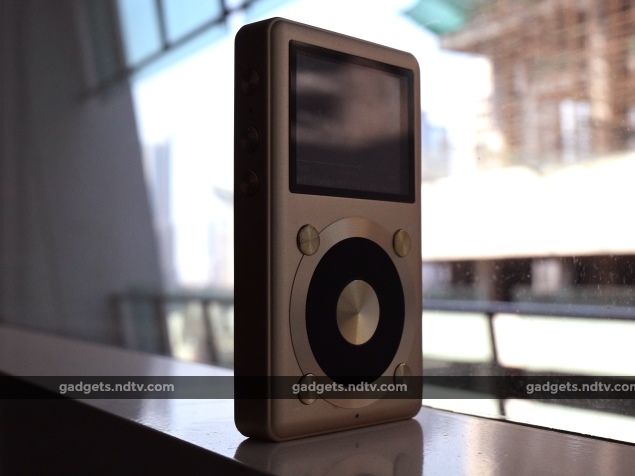 Gust Of Wind is an exciting track with some beautiful violin riffs, and the X1 held it together, giving a real sense of excitement and drive to the track. What A Wonderful World revealed the X1's ability to properly replicate all sonic frequencies, from Louis Armstrong's baritone vocal lows to the mids and highs of the instrumentals. Bloodflows was an insight into how the device can improve even compressed audio and make it sound great.
Average battery life and an underdeveloped user interface are the two flaws we came across with the Fiio X1. The company claims playback time of 12 hours on a full charge, and our audio loop test returned a figure of just over 11 hours at 75 percent volume. The user interface is basic and doesn't do much apart from get you to your audio quickly. There is no way to search for anything; we had to go into the categorised track lists or the full list and navigate manually to find tracks.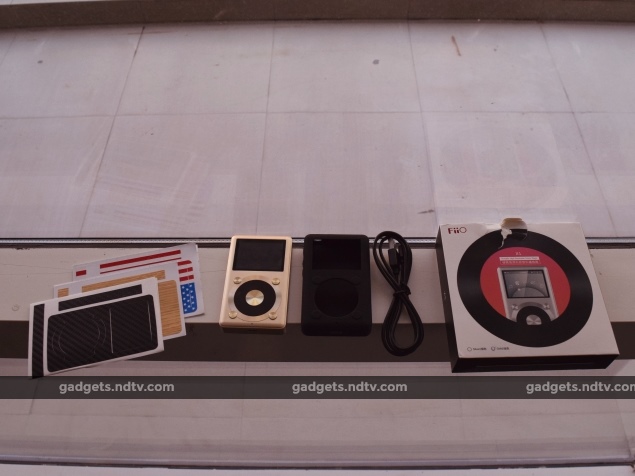 Verdict
We've seen some great products from Fiio in the last few years, so we had high expectations from the X1 right from the beginning. Not only did this device exceed our expectations, it has also set the bar for future products in this category. This is a device that can successfully bring the best out of both headphones and audio files, and it does so with simplicity and elegance.
At Rs. 8,999, we wholeheartedly recommend the Fiio X1 to every music aficionado and audiophile. Such sonic excellence and musical prowess exists in many other products, but you'll be hard-pressed to find anything half as good at even twice this price.
Price (MRP): Rs. 8,999
Pros
Sonically superb, excellent sound across the range
Reveals the true capabilities of headphones and audio tracks
Well-built
Supports a large number of file formats
Superb value
Cons
Navigation dial feels cheap
No in-built storage, microSD slot is exposed
Screen, battery life and UI are all average
Ratings (Out of 5)
Design and Specifications: 4
Performance: 5
Value for money: 5
Overall: 4.5
Tags:
ALAC,Fiio,Fiio X1,Fiio X1 Design,Fiio X1 Features,Fiio X1 Price,Fiio X1 Price in India,Fiio X1 Review,Fiio X1 sound quality,Fiio X1 Specifications,FLAC,High Resolution,High Resolution audio,Lossless,MP3,Performance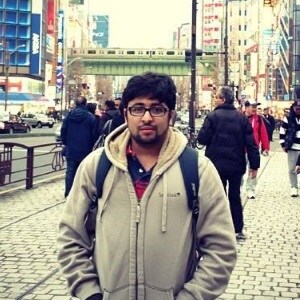 Resident audiophile. Spoilt South Bombay brat. Would rather be on a beach somewhere, but needs the money and likes writing.
India Has 955 Million Mobile Subscribers: Telecom Minister
HTC Debuts 'Uh-Oh' Protection Plan for One M9 and One (M8)